BOSE QC 30 Wireless Headset
TURN UP THE TALK. TURN DOWN THE NOISE.
For years, Bose has been dedicated to helping you hear every note of your music. Now, we want to help you hear every word of your conversations. Bose Hearphones are conversation-enhancing headphones that are specially designed to help you hear in louder environments. Active Noise Reduction makes any conversation in a noisy place easier and more comfortable, taking the edge off the noisy world. Focus on the voices you want to hear—and filter out the noises you don't—so you can comfortably hear every word. From now on, how you hear is up to you.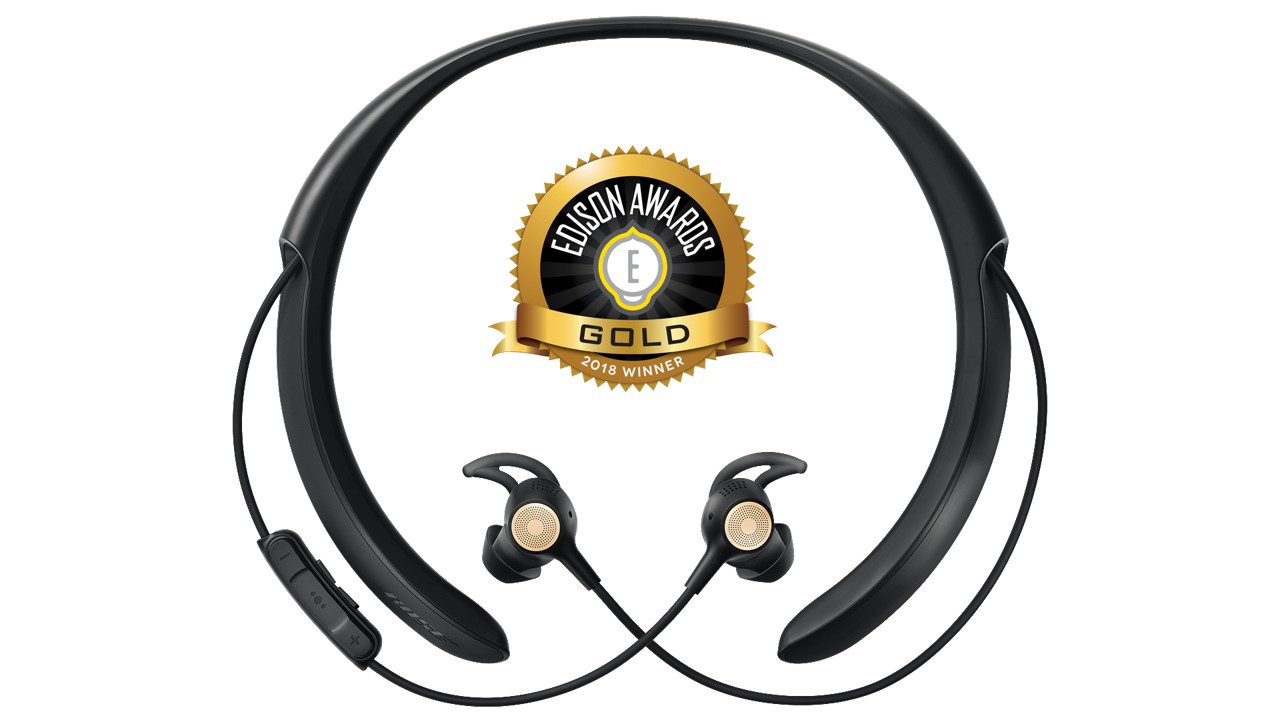 Turn down the noise for everything except what's in front of you.

When it's loud, tune in to who you want to hear.

When you prefer a different volume than others when watching TV together.

Live performance or streamed—you control the sound.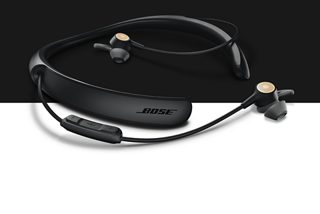 BOSE HEAR APP:
Control your surroundings
Yes, you can control the Bose Hearphones World Volume and microphone Directivity with the buttons on the headset. But the free Bose Hear app offers a deeper level of customized control that really makes a difference. Bass and treble controls allow you to optimize real-world sound by making everything you hear brighter or deeper—your choice. With Music and call boost, you can emphasize the high frequencies to hear your Bluetooth® content more clearly. And with Ear balance, you can individually adjust each earbud to what sounds best—even turn one off. LEARN MORE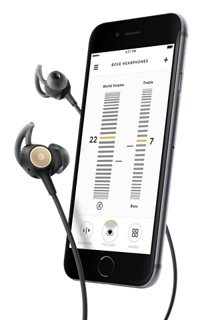 And they're wireless, too
Bose Hearphones are engineered with Bluetoothand NFC pairing, so connecting to your devices wirelessly is quick and easy. A 5-button inline remote lets you take/end calls, skip/pause tracks and control volume of your streamed content without reaching for your device. You can also initiate voice commands like Siri or your Google Assistant via the multi-function button. The buttons on the side of the remote control World Volume and microphone Directivity.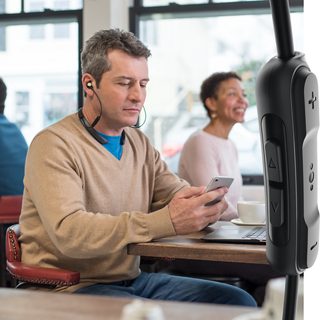 Secure, comfortable fit
Getting the right fit for your Bose Hearphones is important to the product's performance. So StayHear+ tips come in three sizes (S, M, L) so you can ensure a comfortable experience. They fit securely in your ear and also form a gentle seal for additional passive noise reduction.
Music shines, too
If you're choosing premium headphones, you expect premium sound. Bose Hearphones deliver, highlighting the nuances of your music in clear, crisp fashion. And volume-dependent EQ complements the World Volume setting to provide better sounding music at any level.
SPECS
Dimensions/weight without the cable
Headphones:

6" H x 6.5" W x 0.75" D (2.25 oz)

Case:

6.5" H x 6.75" W x 1.4" D

USB cable:

12"
Additional details
Bluetooth range: 33 ft (10 m)

Battery charging time: Less than 3 hours

Battery life: Up to 10 hours per full charge on average
WHAT'S IN THE BOX
Hearphones conversation-enhancing headphones

Carrying case

3 sizes of StayHear+ tips: S, M, L

USB charging cable
---